What Goes Into Preparing for our Christmas Programs
Click on any photo to enlarge.
Getting ready to go.....
Stuffing goody bags at the Cumpas Missions Station.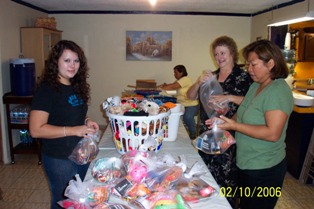 Goody bags assembly line at Casa de Dios in Batopilas.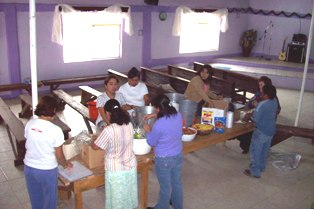 Cumpas storage shed.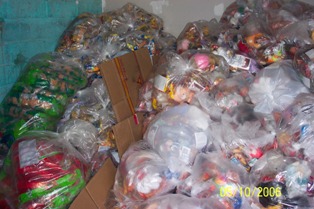 How many more bags can we stuff in here?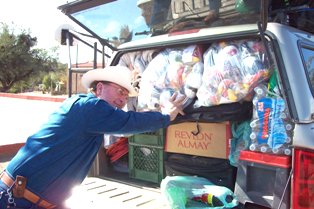 The programs.....
Youth group from Casa de Dios doing a program in the Batopilas plaza.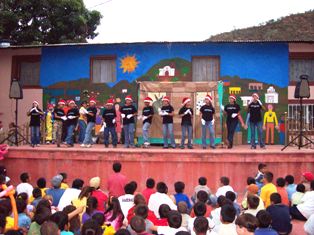 Acting out the Christmas story.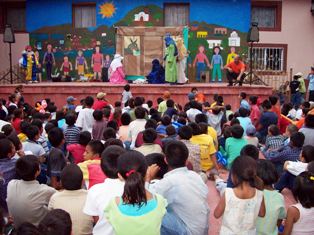 The programs go on even in the rain.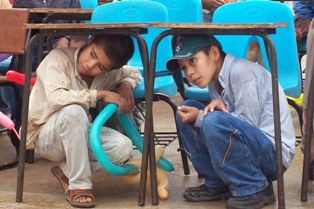 The crowds.....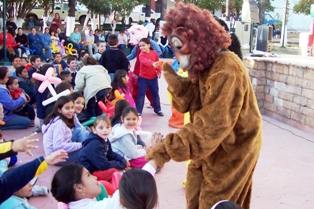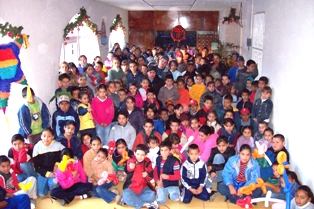 Salvation message.....
"Yes, I want Jesus."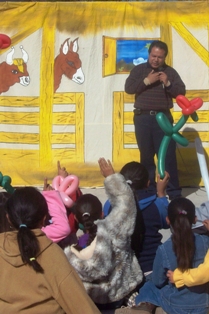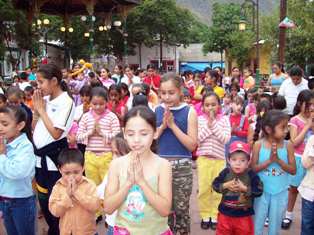 So much fun.....
Who wants a balloon?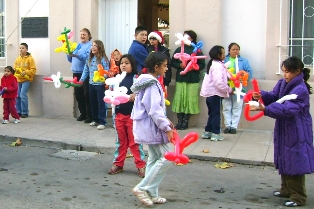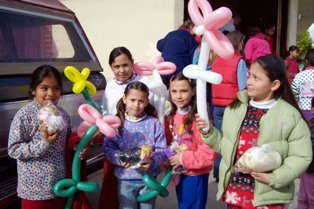 Little boys with their Christmas gift bags in a Tarahumara village.